Jhbates32's Profile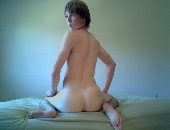 Username: jhbates32
Joined: February 13th 2018
Total Video Views: 0
Gender: Male
Age: 28
Location: Australia
Sexual Orientation: Gay
City: Brisbane
State: Queensland


A little about me...
Hi my names Josh and i'm 28 and live in Brisbane Australia. I'm very kind and caring so come and chat. I have email kik skype whatsapp and facebook and imessage:)
Jhbates32's Recent Videos
User has not uploaded anything!
Jhbates32's Friends
You do not have any friends added!
Jhbates32's Wall