PeRvTdMan's Profile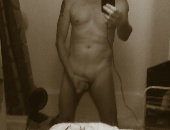 Username: PeRvTdMan
Joined: October 12th 2017
Total Video Views: 0
Gender: Male
Age: 40
Sexual Orientation: Bi-Sexual
City: Hollywood
State: Ca


A little about me...
I am man enough to admit that I am a proud pervert that like sex on the kinkier, perverted side. The kind that no one is suppose to like. Fam, yng- yb, yg. I love showing off, being watched, jerking off and porn.
PeRvTdMan's Recent Videos
User has not uploaded anything!
PeRvTdMan's Friends
You do not have any friends added!
PeRvTdMan's Wall