ArmyFreak's Profile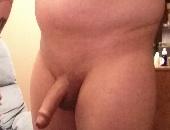 Username: ArmyFreak
Joined: January 8th 2017
Total Video Views: 0
Gender: Male
Age: 26
Sexual Orientation: Bi-Sexual


A little about me...
I am a 26 years old guy looking for hot gay guys. I love to share i love making videos and other guys commenting how much they love it. As I said, I love to share my videos so just contact me to trade or make a special request. I love being dirty. im sure you'll like it a lot
ArmyFreak's Recent Videos
User has not uploaded anything!
ArmyFreak's Friends
You do not have any friends added!
ArmyFreak's Wall